Outreach Program with APA
The Academy of Performing Arts-San Diego works with schools and organizations to create tailored performing arts programs in theater, dance, music, and interdisciplinary arts. Below are several common program structures, but our Director of Outreach will work closely with you to create a program that fits your time, budget, and curriculum needs.
In-School Programming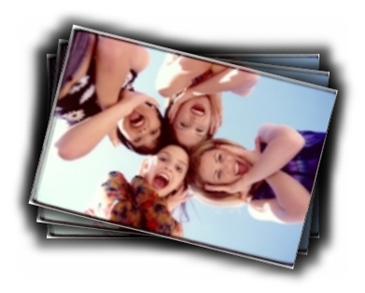 APA provides a part-time Performing Arts teacher at several local schools. These guest artists / teachers supplement the students' regular lessons with music, theater, or dance classes that meet once or twice a week as part of the students' regular school day. In-school programming can offer curriculum-integrated performing arts education to students at schools that may not be able to afford a full time Music, Drama, or Dance teacher.
Average Program Length: 1-2 full school days per week, 8-10 months.
Average Program Cost: $5000-$10000
Before & After School Programming
These programs are a great choice for Extended Care programs looking for weekly or daily performing arts programming to help engage students who regularly come before school and/or stay after school. These programs offer a broad overview exploring multiple facets of one or more of the performing arts. After School Clubs pursue both short and long-term project or performance goals such as writing and performing a script, or preparing a short dance concert. These programs also function well as stand-alone programs open to students who wish to register for extra-curricular activities.
Average Program Length: 1-2 hours, 1-5 days per week, 4-10 months
Average Program Cost: $3000-$7000
Musical Theatre Productions or Plays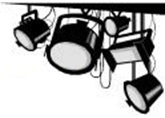 Many schools use the Academy of Performing Arts-San Diego as a resource for staffing and producing their yearly dramatic production/s, from a fall drama to a full-scale spring musical. Some schools hire only part of their staff, such as the Director or Musical Director, through APA. Others use our services to take care of everything from the first audition notice to the last curtain call. In all cases, the Academy of Performing Arts-San Diego staff works hard to make sure that students involved in these productions have a positive performance experience that builds self-confidence, lasting friendships, and life-long memories.
Average Program Length: 2 hours, 2-4 days per week, 8-10 weeks
Average Program Cost: $2000 to $6000

After School Classes
APA has several shorter, specialized classes that can be offered as a Fall, Winter, or Spring extra-curricular option for interested students. These classes tend to focus on a more specialized area of the performing arts field, such as Acting, Singing, Dance, or Musical Theater. This is a great way to gauge interest in after-school performing arts programming at your school, and also a good option for schools with serious budgetary concerns.
Average Program Length: 1-2 hours, 1-2 days per week, 6-8 weeks
Average Program Cost: $500-$1500
Field Trips/Guest Artists
APA is available during the school day for groups to visit our facilities for a special one-time project or workshop. Likewise, our Guest Artists are available to come into the classroom or after-school program environment for a one day or one-week project that fits your curriculum.
Average Program Length: 1-2 hours, 1-4 days
Average Program Cost: $150-$500
Remember that these formats are just a place to begin! We're always happy to explore new ways to bring the Performing Arts to schools and organizations.

For your Staff
Teacher/Staff Workshops are an opportunity for groups of teachers to come to APA to learn how to integrate the performing arts into a classroom curriculum. Teacher workshops can incorporate dance, music, and/or theater. Groups can select and rotate through multiple disciplines or choose to focus on one area.
Average Program Length: 1-6 hours
Average Program Cost: $150-$1600
How to get started creating your outreach program
Average Program Length: 1-6 hours
Average Program Cost: $150-$1600
Start planning your program 1-5 months in advance. Programs can begin a minimum of 30 days after your program has been created and a contract has been signed. This gives us plenty of time to secure all necessary materials, place an instructor who is a perfect match for your program, schedule meeting time between the school or organization staff and the instructor, and help your organization promote the new program to the student body.
Be realistic about your budget, but remember that there are many ways to raise funds for performing arts programming. Our Director of Outreach will be happy to meet with you and discuss funding options that you may not have previously considered. Consider polling your students to determine what kinds of programming they are interested in. This can help ensure minimum enrollment in after-school programs that depend on student registration for funding. We have ready-made questionnaires that we can share with you to help you get started.
Set a meeting with our Director of Outreach to discuss your available options. Some schools have a very clear idea of what they want, while others only know that they have a need for programming of some kind. We're delighted to work with you either way to ask questions and make suggestions until we've found the perfect program for your students.
How to contact the Director of Outreach:
Communication by e-mail is preferred to help track information and conversational threads.
Trixi Agiao
Ccoordinator of Outreach
contACT ARTS (at Academy of Performing Arts-San Diego)
5120-C Baltimore Drive
La Mesa, CA 91942
619-460-4500
trixi@contactarts.org
Once you have contacted Trixi, she will ask you a series of questions about your organization's needs and interests and set a meeting time to begin discussing details and start planning your ideal outreach program!
APA TEACHER AFFILIATIONS (local list):
Old Globe Theater
Moonlight Amphitheater
Culture Shock Dance Center
Malashock Dance
San Diego Dance Theater
Moonlight Amphitheater
San Diego Repertory Theater
City Ballet
California Ballet
San Diego Ballet
La Jolla Playhouset
Coronado School of the Arts
San Diego School of Creative and Performing Arts
Eastlake High School
VAPA Sweetwater Union High School District
UCSD
SDSU
Mesa College
Southwestern College
Palomar College
City College
Grossmont
as well as studios throughout Southern California & Mexico.
Our established history has yielded 2 United States National Tours as well as large scale productions that have toured: New Zealand; Australia; Europe; and South America. With these performances APA has had the privilege of employing world class musicians with Broadway, Film, and Television talent alongside San Diego based performing artists.

EDUCATIONAL OUTREACH PROGRAM

The APA's mission is to provide access or an extension to performing arts programming through support, supplement and enhancement of in-school education. APA Outreach offers quality classes in music, drama, and dance. Our professional resident artists customize classes to fit the needs of any curriculum and budget. Our artists constantly strive to create exciting and challenging ways for students to gain confidence and an appreciation for the arts through our programs. It is our unyielding belief that providing arts in education has far reaching potential to change lives for the better.
For more information or to set up a meeting to discuss such a program at your school send an email to trixi@contactarts.org