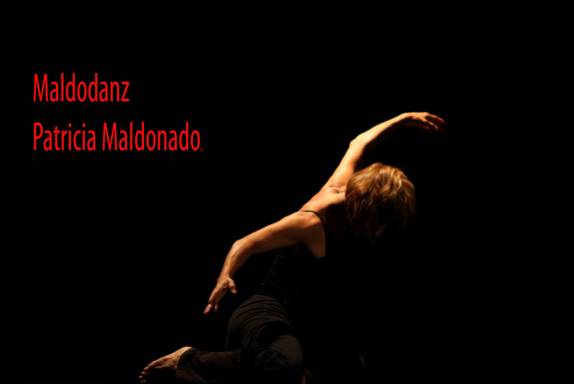 Patricia Maldonado MA in Performance Studies at the New York University, BA in Dance at UC Riverside, a Bachelor Degree in Sciences and Letters from Guatemala as some Publicity courses at San Carlos University, Guatemala. Patricia was born in Guatemala City where she attended the Guatemalan School of Modem Dance directed by Julia Vela, to later working as a dancer and a choreographer for the Government Dance Company. During her eleven years in the company, she performed in events such as at the New York Shakespeare Festival-Latino 1986 at the Public Theater, the Hispanic Festivals in Miami, Florida and in Washington DC. Also, she traveled to participate in the "Guatemalan Presence" performance at the Colon Theater 1988 in Madrid. Spain. While participating in Mexico, she performed at the XVI Cervantino International Festival in Guanajuato. During her professional dance career, she was invited as a guest choreographer at the Ballet Guatemala National Company. As an independent dancer-choreographer, she danced at the International Festival in Barcelona, Spain, "Oscar Lopez 1988." Also, she participated in performances at the International contest 15 de Septiembre and at the II International Cultural Festival in Antigua, Guatemala. Meanwhile, she participated at the First Latin-American Contemporary Choreographers Congress '90 in Caracas, Venezuela. Since Patricia moved to San Diego, she has participated with choreographers and performances in California such as the San Diego Dance Theater Workshop '98, the Guatemalan Expo '98 in Los Angeles Convention Center, and the Sacramento Youth Symphony in Sacramento. Later, she danced with Powers Dance Company directed by Christina Jones-Stuart (Urban Bush Women) in San Diego and with Ricardo Peralta in Tijuana. Patricia participated in Entre Lineas: Transito de Cuerpos dance festival Tijuana/San Diego 2000. Additionally, she was a panelist member in the selection process of the Nations of San Diego International Festival 1999-2000/2000-2001 and of the San Diego Tommy Dance Award 2000-2001-2002, sponsored by the San Diego Dance Alliance. In 2001, she worked as an Administrative/Artistic Assistant for the performance DiverCity an After School Art Program organized by the Institute for Arts Education and City Heights Performing Annex in San Diego. Simultaneously, she participated as a Contemporary dancer-choreographer in the Flamenco performance Contratiempo, directed by Antonio Vargas in Tijuana and Oceanside. After this, she organized the performance Danza Collage 2002 at City Heights Performance Annex. She produced and choreographed Femina in San Diego and Tijuana. In 2004, Patricia taught workshops of Creative & Improvisational Dance in Tijuana and creative dance for children at the Cesar Chavez Center in Riverside. Then moved to New York were she improvised at No Gallery in Brooklyn, the HouseWork, at Harlem in collaboration with Christian Harold invited by Laura Meyer, the Art Salon organized by Rick Oquita at the Fading-Ad Gallery Brooklyn supported by Frank Jump. In the meantime, she performed at the Christo and Claude art exhibition, The Gates Central Park, and the Performance Space l22 in Manhattan invited by DDDoviller, and at Galapagos Space in Brooklyn invited by Corey Frost. Her latest performance was at BAAD in the Bronx Dance invited by Jane Gabriels from Pepatian organization. In 2006, from April 17 to May 14, Patricia taught an intensive Dance Composition workshop at the Guatemalan National School of Dance "Marcelle Bonge DeDevaux" in Guatemala City and at the Institute National Guatemalteco de Turismo (INGUAT). At her return to San Diego, she was a Dance Advisor at the Friends Board of City Height Performance Annex, and periodically, she has been teaching dance and improvisation around San Diego, Tijuana, Ensenada, and Guatemala City. Also, participated in several collaborative works, such as in "The Cloths of Heaven," a Cheryl Parry art exhibition and with Ricardo Vela Art work. In 2008, she participated in a video-dance- collaboration with Christian Michaels, Andrew Lukas, and Adriene Jenik UCSD/UCLA. In March 2009 Patricia presented improvisation at "La Bodega de Maiz" in Barrio Logan, and she was part of "La Movida" a collective dance performance at "Centro de la Raza." Also, she presented a visual-movement-art project in collaboration with Ivonne Vielman and Christian Michaels "Disintegration" at Michaels Photography Studio. Same year, she participated at 4X4 and at the Movement organized by Peter Kalivas. Also, she participated at the Arts around Adams Street a Music & Arts Festival promoted by Jon Block and Adams Rosen. Currently, she is pleased forming part of the APA family and the new performance scene in San Diego.

Back to list of teachers / Back to list of classes

.© Copyright Academy of Performing Arts-San Diego 2009. All rights reserved.